For preparing and cleaning steel surfaces, there are several methods that can be used. For example, there are different methods of abrasive blasting, which are often used for removing coatings, mill scale, paint and other dirt. This abrasive blasting is done in most cases in the same way. It involves applying a combination of air and an abrasive with great force to the surface, causing the material to separate from the object. The best known example of this is sandblasting, but also blasting with other abrasives such as glass, plastic or vapor blasting are possible. But there is another form of blasting that can be used for this purpose: wheel blasting.
How does wheel blasting work?
Wheel blasting is similar to the aforementioned other forms of abrasive blasting in many ways, but it also has a number of clear differences. Wheel blasting does not use air under high pressure to apply the abrasive to the steel object, but the abrasive is put in motion by means of a rotating wheel. Different types of abrasives can be used when preparing or cleaning steel with wheel blasting. Among them are blasting grit, corundum, glass and plastic.
The benefits of wheel blasting
Wheel blasting has several advantages over similar other forms of abrasive blasting. One of the main advantages of wheel blasting is its highly efficient operation. The abrasive applied to the surface by means of the rotating wheel is immediately picked up and reused during the preparing process. This initially reduces the consumption of the abrasive, but also means that less dirt remains at the end of the cleaning process. Another advantage of wheel blasting is that the force and speed at which the abrasive is applied to the object can be adjusted. This makes it easy to use the abrasive economically, but when necessary, with heavier soiling, a greater force can be chosen. In addition, wheel blasting machines are relatively fast and efficient in preparing steel surfaces compared to other forms of abrasive blasting.
The disadvantages of wheel blasting
Wheel blasting, in addition to the aforementioned advantages, also has a number of disadvantages. First of all, wheel blasting machines are in most cases for steel surfaces that are relatively flat. When there is a lot of unevenness, wheel blasting is less effective. Also, wheel blasting is not to be used with every type of surface. Due to the relatively high speed at which the abrasive is applied to the object, damage can quickly occur. For more fragile surfaces, e.g. vapor blasting will be preferred. Finally, the last disadvantage of wheel blasting: the maintenance costs. Given the fact that wheel blasting machines contain many mechanical parts, which can be easily damaged by the use of abrasives, these parts often require maintenance. This results in high maintenance costs, which makes wheel blasting a relatively expensive method of surface preparation.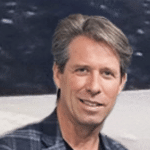 Frits Doddema
Author of MontiPower®
Leadership | Sales | Marketing | Development
Our CEO Frits Doddema, born in 1970, has a background in Industrial Coatings since 1998. He worked for Sigma Marine Coatings The Netherlands, Carboline Coatings for Germany/Central Europe, STOPAQ BV from the Netherlands, and SealforLife Industries before he joined MONTI - Werkzeuge GmbH in 2018. Since 2008 he works as the CEO/Partner.
He is passionate about alternating solutions which make a true difference. Nothing is impossible is his credo. To make the impossible possible, Frits and the management believe in just one idea to make it happen and to turn the company in a great firm. The innovative approach for game-changing blasting and paint solutions is hands-on keeping in mind the difficult field circumstances for operators, respecting nature and long term costs. The mission is to avoid any disagreement over quality of prep work and coating. Frits and his team push for non-hazardous long term corrosion prevention solutions to overcome any hassle out of a coating job ensuring the best possible bond. The world's best coatings deserve the world's best surface preparation. Like in daily life, preparation is everything. From different perspectives like Safety, Health, Ergonomics, Productivity, Recyclability, Co2 neutrality of the plant and the coating process, Substrate Compatibility, Corrosion Resistance, Frits and team are driven to come with improved unique contribution solutions to existing and new end markets.
News
The latest news about us