There are various surface preparation techniques available to use and choose from. Abrasive blasting is the most well-know form of surface preparation. This method is often used for removing coatings, mill scale, paint and other dirt. In most cases, abrasive blasting involves applying air and an abrasive media with great force to the surface. This results in the removal of the material from the object. There are many different types of media to blast with. A few examples of blasting techniques with different media are: sandblasting, vapor blasting, vacuum blasting, wheel blasting and bead blasting. All these options have their own advantages and disadvantages. It this article, we will focus on bead blasting.
What is bead blasting?
The term bead blasting if often used for a range of blasting techniques, such as, sandblasting, grit blasting and abrasive blasting. However, this is not accurate since each form has its own definition involving different techniques. A more specific definition of bead blasting is where the blast media used to prepare the surface, is a round spherical media, often glass beads. Moreover, bead blasting is often used for finishing, cleaning, deburring and peening the surface of an object.
How does bead blasting work?
Bead blasting works quite similar to other abrasive blasting methods. It involves the projection of sphere- or bead-shaped media against a surface. The jagged media leaves a coarser surface finish. Moreover, the glass beads also leave a more uniform finish on the object. Therefore, this blasting technique is often used when a smooth, uniform finish is required. Overall, the result will be a rough but consistent surface.
Advantages and disadvantages of bead blasting
There are several advantages and disadvantages of bead blasting. Unlike most blasting techniques, bead blasting does not harm the environment. The glass media is not damaging to human lungs and surrounding plants. Another advantage of glass beads, is that the beads can be recycled for continued use since the media is easily cleaned up.
However, bead blasting is not suitable for tough materials. It can take a very long time when using the bead blasting method. Another disadvantage is that fact that the result may not last as longs as when you use a steel blast media. Lastly, the use of glass beads will not leave any profile for paint adherence.
Common tools for bead blasting
Effective tooling is needed to achieve the best result from the bead blasting technique. The most common tools used for bead blasting are the Bead Blaster Cabinets. This equipment is where the bead blasting process takes place. There are a few important components to keep in mind. The cabinet must have a good seal inside it. Moreover, the bead blaster gun is very important. In fact, there is no blasting without the blast gun.
What is the difference between bead blasting and sandblasting?
The difference between bead blasting and sandblasting is the blasting media that is used. With bead blasting, often glass beads are used to give a uniform finish on the surface at high pressure. Sandblasting uses sand as blasting media, to be precise silica sand. The use of sand also causes various health risks and harms the environment. The use of glass, does not.
However, that's not the only difference between the two blasting methods. The traditional sandblasting technique is much quicker than bead blasting. Sandblasting is also harsher on the metal material compared to bead blasting. On the other hand, sandblasting can reshape and smoothen the underlying component.
Is glass bead blasting safe?
Glass beads will not cause dust and debris as it does with the use of silica sand. For that reason, the use of glass beads are considered safer than other blasting media. When using adequate protection, the bead blasting process can be safe and comfortable.
The best alternative for bead blasting
MontiPower's Bristle Blaster® and MBX® are the revolutionary tools in the field of surface preparation. The power tools are easily to operate, and you do not have to depend on an external party for the blasting process. The Bristle Blaster® and MBX® easily remove coatings, paint, rust and mill scale from the surface. Moreover, the specially designed technology also creates a surface profile, which is comparable to the adhesion layer created by the various blasting methods. It makes the Bristle Blaster® and MBX® the perfect alternative to sandblasting and other methods of abrasive blasting, such as bead blasting.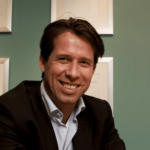 Frits Doddema
Author of MontiPower®
Leadership | Sales | Marketing | Development
Frits is passionate about game-changing alternate products which contribute to a more sustainable world. Passively he invest in various concepts ranging from fashion glasses, hotelsahead, real estate, corrosion-resistant packaging, and in a social network software firm, and actively he devote his days to proteft steel against corrosion. He does have a 20 years trackrecord in sales, marketing, development and manufacturing of problem solving corrosion problems ranging from start-ups, scale-ups and for stockquoted corporations as CEO. The area is pipe welding, surface preparation, coating, sealing, rust passivation, insulation, inspection, testing and corrosion monitoring is my place. Fearless, as a team he enjoys changing smaller operations into larger professional companies.
During his life he has been fortunate to work with and learn from self-made entrepreneurs like Mr. Van Riemsdijk of Asito, or Frans Nooren of Stopaq, John Rich of Berry Plastics. All what is takes is to make the impossible possible. For this, a vision, mission and the right approach is needed in order to stand out versus competition. Without competition you can't win. Focus, discipline and teamwork creates our succes and joy. It binds us and makes us proudly different.
News
The latest news about us