Voor het bewerken en schoonmaken van staaloppervlakken zijn verschillende methoden mogelijk om te hanteren. Zo zijn er verschillende manieren van abrasief stralen, die vaak gebruikt worden voor het verwijderen van coatings, walshuid, verf en ander vuil. Dit abrasief stralen gebeurt in de meeste gevallen op dezelfde manier. Er wordt hierbij een combinatie van lucht en een straalmiddel met grote kracht op het oppervlak aangebracht, waardoor het te verwijderen materiaal loslaat van het object. Het bekendste voorbeeld hiervan is zandstralen, maar ook het stralen met ander straalmiddelen als glas, plastic of nevelstralen behoren tot de mogelijkheden. Maar er is nóg een vorm van stralen die hierbij gebruikt kan worden: werpstralen.
Hoe werkt werpstralen?
Werpstralen is op vele vlakken te vergelijken met de eerdergenoemde andere vormen van abrasief stralen, maar kent hierbij ook een aantal duidelijke verschillen. Zo wordt er bij werpstralen niet gebruikgemaakt van lucht onder hoge druk om het straalmiddel op het staalobject aan te brengen, maar wordt het middel door middel van een ronddraaiend wiel in beweging gebracht. Er zijn bij het behandelen of reinigen van staal met werpstralen verschillende soorten straalmiddel te gebruiken. Onder andere straalgrit, korund, glas en plastic behoren hierbij tot de mogelijkheden.
De voordelen van werpstralen
Werpstralen kent verschillende voordelen ten opzichte van vergelijkbare andere vormen van abrasief stralen. Een van de grootste voordelen van werpstralen is de zeer efficiente werking van deze methode. Het straalmiddel dat door middel van het rondraaiende wiel op het oppervlak wordt aangebracht, wordt tijdens het bewerkingsproces direct opgepikt en hergebruikt. Dit zorgt in eerste instantie voor minder verbruik van het straalmiddel, maar betekent ook dat er aan het eind van het schoonmaakproces minder vuil overblijft. Een ander voordeel van werpstralen is dat de kracht en de snelheid waarmee het straalmiddel op het object wordt aangebracht aan kunnen worden gepast. Hierdoor kan er eenvoudig zuinig om worden gegaan met het straalmiddel, maar kan er wanneer het nodig is, bij hevigere bevuiling, worden gekozen voor een grotere kracht. Bovendien zijn werpstraalmachines relatief snel en efficiënt in het behandelen van staaloppervlakken in vergelijking met andere vormen van abrasief stralen.
De nadelen van werpstralen
Werpstralen kent, naast de eerdergenoemde voordelen, ook een aantal nadelen. Allereerst zijn werpstraalmachines in de meeste gevallen bij staaloppervlakken die relatief vlak zijn. Wanneer er sprake is van veel oneffenheden, is werpstralen minder effectief. Ook is werpstralen niet te gebruiken bij elk type oppervlak. Door de relatief hoge snelheid waarmee het straalmiddel op het te reinigen object wordt aangebracht, kunnen er hierdoor snel beschadigingen ontstaan. Bij fragielere oppervlakken zal er dus eerder worden gekozen voor bijvoorbeeld nevelstralen. Ten slotte het laatste nadeel van werpstralen: de onderhoudskosten. Gezien het feit dat werpstraalmachines veel mechanische onderdelen bevatten, die door het gebruik van straalmiddelen snel kunnen beschadigen, hebben deze onderdelen vaak onderhoud nodig. Dit resulteert in hoge onderhoudskosten, wat werpstralen een relatief dure manier van oppervlaktebehandeling maakt.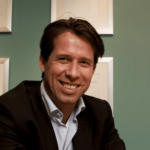 Frits Doddema
Author of MontiPower®
Leadership | Sales | Marketing | Development
Frits is passionate about game-changing alternate products which contribute to a more sustainable world. Passively he invest in various concepts ranging from fashion glasses, hotelsahead, real estate, corrosion-resistant packaging, and in a social network software firm, and actively he devote his days to proteft steel against corrosion. He does have a 20 years trackrecord in sales, marketing, development and manufacturing of problem solving corrosion problems ranging from start-ups, scale-ups and for stockquoted corporations as CEO. The area is pipe welding, surface preparation, coating, sealing, rust passivation, insulation, inspection, testing and corrosion monitoring is my place. Fearless, as a team he enjoys changing smaller operations into larger professional companies.
During his life he has been fortunate to work with and learn from self-made entrepreneurs like Mr. Van Riemsdijk of Asito, or Frans Nooren of Stopaq, John Rich of Berry Plastics. All what is takes is to make the impossible possible. For this, a vision, mission and the right approach is needed in order to stand out versus competition. Without competition you can't win. Focus, discipline and teamwork creates our succes and joy. It binds us and makes us proudly different.
News
The latest news about us