For preparing and cleaning steel surfaces, different types of abrasive blasting are possible. For example, we know the common techniques of sandblasting, wheel blasting, bead blasting, vapor blasting and blasting with alternative abrasives such as glass or plastic, but also vacuum blasting is part of the abrasive blasting possibilities. These techniques are often used to remove rust, mill scale,  copper slag, coatings and other dirt. But what is vacuum blasting anyway? How does it work, and what are the differences with the other abrasive blasting techniques?
Vacuum blasting: what is it?
Vacuum blasting is in many ways similar to the other forms of abrasive blasting. In general, vacuum blasting works the same. When a surface is prepared by vacuum blasting, a combination of air and an abrasive is applied to the surface at high pressure. So far there are no differences with the other blasting techniques. Yet there is one major difference between vacuum blasting and the other forms of blasting. This is in the handling of the dust and dirt released during blasting. While sandblasting or glass or plastic blasting, for example, release dirt and dust into the air, vacuum blasting collects it immediately inside the blasting machine. Therefore, the blasting machine in this form of abrasive blasting serves as a dustless sandblaster with a vacuum system.
The benefits of vacuum blasting
When cleaning and preparing steel surfaces, a large amount of dirt can normally be generated during the blasting process. This dirt is often a combination of the abrasive that is used in combination with the dirt that disappears from the surface which is cleaned. A major advantage of vacuum blasting is that this dirt is immediately collected with this technique. This saves a lot of mess and clean up after the blasting process. The material that is collected is sorted and can then be reused as blasting media. Moreover, the dirt and dust that is released in other abrasive blasting techniques can be very harmful to the environment, which is not the case with vacuum blasting.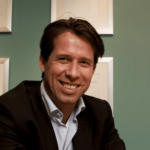 Frits Doddema
Author of MontiPower®
Leadership | Sales | Marketing | Development
Frits is passionate about game-changing alternate products which contribute to a more sustainable world. Passively he invest in various concepts ranging from fashion glasses, hotelsahead, real estate, corrosion-resistant packaging, and in a social network software firm, and actively he devote his days to proteft steel against corrosion. He does have a 20 years trackrecord in sales, marketing, development and manufacturing of problem solving corrosion problems ranging from start-ups, scale-ups and for stockquoted corporations as CEO. The area is pipe welding, surface preparation, coating, sealing, rust passivation, insulation, inspection, testing and corrosion monitoring is my place. Fearless, as a team he enjoys changing smaller operations into larger professional companies.
During his life he has been fortunate to work with and learn from self-made entrepreneurs like Mr. Van Riemsdijk of Asito, or Frans Nooren of Stopaq, John Rich of Berry Plastics. All what is takes is to make the impossible possible. For this, a vision, mission and the right approach is needed in order to stand out versus competition. Without competition you can't win. Focus, discipline and teamwork creates our succes and joy. It binds us and makes us proudly different.
News
The latest news about us