MontiPower
Absolutely Gründlich
Discover the power of our specialized powertools. Innovative solutions for blasting without grit.
Onshore and offshore. Testing, removing, cleaning, profiling. Innovative blasting technology
that ensures the best possible bond. The world's best coatings and sealants
deserve the best surface preparation.
Absolutely Gründlich for longterm sustainable protection of your assets.
MontiPower®, preparation from scratch!
The world
of steel
Rust is the biggest enemy of metals.
Good surface preparation ensures the best possible
bond between surface and coating.
It all starts
with perfect
measurements
Believe the data. Trust our tools. It's peaktime.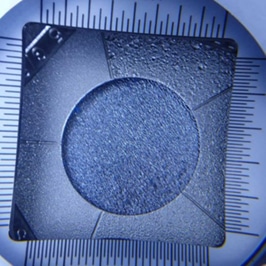 Bristle
Blaster®
Range
Our Bristle Blasting method is different than abrasive blasting.
The achieved cleanliness is comparable, but no operator
needs to handle loose media forces of 100N and more.
MBX®
Range
Removing
Cleaning
Profiling
You can remove rust, stickers, decals, adhesive residues from different surfaces with our belts. Depending on surface there is a right one.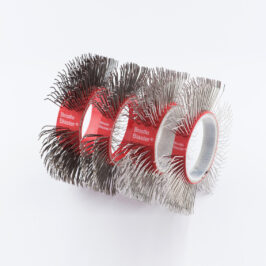 From industrial to marine, from cars, planes and trains to critical public infrastructure such as bridges, highways and harbours, we have the preparation solutions for all kind of protective coatings and sealants.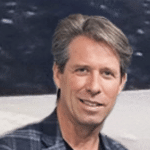 Frits Doddema
Author of MontiPower®
Leadership | Sales | Marketing | Development
Our CEO Frits Doddema, born in 1970, has a background in Industrial Coatings since 1998. He worked for Sigma Marine Coatings The Netherlands, Carboline Coatings for Germany/Central Europe, STOPAQ BV from the Netherlands, and SealforLife Industries before he joined MONTI - Werkzeuge GmbH in 2018. Since 2008 he works as the CEO/Partner.
He is passionate about alternating solutions which make a true difference. Nothing is impossible is his credo. To make the impossible possible, Frits and the management believe in just one idea to make it happen and to turn the company in a great firm. The innovative approach for game-changing blasting and paint solutions is hands-on keeping in mind the difficult field circumstances for operators, respecting nature and long term costs. The mission is to avoid any disagreement over quality of prep work and coating. Frits and his team push for non-hazardous long term corrosion prevention solutions to overcome any hassle out of a coating job ensuring the best possible bond. The world's best coatings deserve the world's best surface preparation. Like in daily life, preparation is everything. From different perspectives like Safety, Health, Ergonomics, Productivity, Recyclability, Co2 neutrality of the plant and the coating process, Substrate Compatibility, Corrosion Resistance, Frits and team are driven to come with improved unique contribution solutions to existing and new end markets.
News
The latest news about us