Surface preparation exists in many different forms. Whenever a metal surface needs to be stripped of rust, coatings, mill scale or other dirt, there are various possibilities for this. The traditionally best known form of surface preparation is abrasive blasting, such as grit blasting, bead blasting, wheel blasting and vacuum blasting. The surface is cleaned and prepared by applying an abrasive under high pressure. A common form, which has been used for many years, but nevertheless also has the necessary disadvantages. MontiPower, with the Bristle Blaster® and MBX®, responds to these disadvantages and offers the solution for surface preparation with a revolutionary technique.
The disadvantages and solutions for surface preparation
Despite the fact that abrasive blasting has been done for quite some time, several disadvantages of this method of surface preparation have come to light over the years. But what are these disadvantages really? And in what way do MontiPower power tools offer the solution for surface preparation?
Disadvantage 1: abrasive blasting can be dangerous
One of the biggest disadvantages of traditional forms of surface preparation is that they can be very dangerous. Not only are they often hard on the surface, but people, animals and the environment can also be damaged by frequent abrasive blasting. The best-known example of this is sandblasting, which is one of the first forms of abrasive blasting developed and has been the most widely used for many years. This involved the use of quartz sand, which falls apart into very small particles during the blasting process. Research showed that inhaling the particles could have very harmful effects on human health, and in the worst case even fatal consequences. It caused sandblasting to be banned worldwide in numerous countries.
Not only sandblasting; other forms of surface preparation can also be very harmful. Another good example, chemical surface preparation, in which the metal surface is cleaned using an acid solution. This acid – usually hydrochloric acid – is a very aggressive agent, which, when coming into contact with it, can have the necessary harmful effects. Moreover, when using this acid, harmful fumes can be created, which can affect not only people, but also the nearby environment.
How does MontiPower offer the solution for surface preparation?
MontiPower attaches great importance to safety and health. The various power tools are therefore developed in such a way that they are considered safer than the traditional forms of surface preparation. For instance, no processing under high pressure takes place, no abrasives or other (harmful) substances are used and in the design of the Bristle Blaster® and MBX®, ergonomics have also been taken into account. In this way, surface preparation is made easier in a safe and healthy way.
Disadvantage 2: surface preparation is difficult to carry out
Preparing different types of surfaces is a job that needs to be done accurately. On the one hand, it is important that the surface is removed from rust, coatings and dirt as effectively as possible, but when the impact of the abrasive is too strong, damage to the object may occur. The balance in this is difficult to determine when using blasting machines. For this reason, surface preparation is not an easy job for private individuals to perform. For this reason, it is advisable to have the surface preparation with abrasive blasting carried out by a professional company at all times. This will always make you dependent on an external party, and the surface preparation will also be a relatively expensive job.
How does MontiPower offer the solution for surface preparation?
MontiPower's Bristle Blaster® and MBX® are the only manually operated power tools in the world that can be used for surface preparation. Because the devices are hand-operated and very easy to use, the Bristle Blaster® and MBX® can be easily operated by yourself. The revolutionary technology with which the power tools are equipped ensures that surfaces are prepared and cleaned thoroughly yet accurately, so you do not have to worry about any damage to the object. Because the tools are easily operated by yourself, you are no longer dependent on an outside party.
Disadvantage 3: surface preparation is harmful to the environment and nature
Earlier, we mentioned the fact that the traditional forms of surface preparation can have very negative effects on human health. But not only human beings; also on the environment and the surrounding nature, the different forms of abrasive blasting can have very harmful effects. For example, the environment can be polluted with released abrasives and chemical substances can affect the environment and nature.
How does MontiPower provide the solution for surface preparation?
MontiPower's Bristle Blaster® and MBX® responds in several ways to the disadvantages of abrasive blasting in terms of environmental and natural pollution. First, MontiPower's power tools do not use loose abrasives. Also, chemical agents that can be harmful to the environment and nature are not used with the Bristle Blaster® and MBX®. Moreover, the brush belts of MontiPower's tools can be returned for recycling after use. It makes the Bristle Blaster® and MBX® the solution in the field of surface preparation.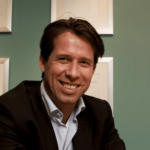 Frits Doddema
Author of MontiPower®
Leadership | Sales | Marketing | Development
Frits is passionate about game-changing alternate products which contribute to a more sustainable world. Passively he invest in various concepts ranging from fashion glasses, hotelsahead, real estate, corrosion-resistant packaging, and in a social network software firm, and actively he devote his days to proteft steel against corrosion. He does have a 20 years trackrecord in sales, marketing, development and manufacturing of problem solving corrosion problems ranging from start-ups, scale-ups and for stockquoted corporations as CEO. The area is pipe welding, surface preparation, coating, sealing, rust passivation, insulation, inspection, testing and corrosion monitoring is my place. Fearless, as a team he enjoys changing smaller operations into larger professional companies.
During his life he has been fortunate to work with and learn from self-made entrepreneurs like Mr. Van Riemsdijk of Asito, or Frans Nooren of Stopaq, John Rich of Berry Plastics. All what is takes is to make the impossible possible. For this, a vision, mission and the right approach is needed in order to stand out versus competition. Without competition you can't win. Focus, discipline and teamwork creates our succes and joy. It binds us and makes us proudly different.
News
The latest news about us