Monti Werkzeuge GmbH, the innovator and manufacturer of unique surface preparation technologies including the patented Bristle Blaster®, is pleased to announce that it has reached agreement with its US distributor MontiPower® Inc. and its owner Charles "Chuck" Lockard to combine MontiPower®'s business with the business of Monti Tools Inc. ("MTI"), the US subsidiary of Monti Werkzeuge.
The combined business will be renamed MontiPower® Americas Inc. and will trade under the name "MontiPower". It be located at the current premises of Montipower® in Manassas, Virginia. Chuck Lockard will lead the new MontiPower® business as General Manager for the United States and Canada, reporting to JF (Frits) Doddema, CEO of MontiPower® America's Inc., and CEO of Monti Werkzeuge Gmbh.
MTI's present offices in Houston will be closed after a brief transition period. Nevertheless, MontiPower® will continue to service the SouthWest US area from the offices of M-Test, a division of MontiPower®, in Humble Texas.
Commenting on the new organization, newly installed Monti Werkzeuge Gmbh CEO Frits Doddema said: "The long-term presence of two separate entities representing Monti in the US and Canada and competing against each other makes little sense. When I joined Monti, it was clear to me that this situation had to be resolved and I'm pleased that we have been able to reach agreement with Chuck to move forward as a joined business under his leadership.
The combined MontiPower® entity will be larger and stronger and provide us with the foundation we need for future growth in these important markets".
Chuck Lockard commented: "I am very pleased that we are able to take this step today and create a combined MontiPower®. I have long argued the former situation undermined our ability to compete and caused needless confusion in the market. I appreciate very much the vision of the new Monti management and I look forward to working closely with them to bring new and innovative surface preparation products to the market and grow our business in the US and Canada".
Come meet the new MontiPower® team and see what's new in surface preparation as SSPC Orlando, Feb 11-14.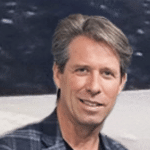 Frits Doddema
Author of MontiPower®
Leadership | Sales | Marketing | Development
Our CEO Frits Doddema, born in 1970, has a background in Industrial Coatings since 1998. He worked for Sigma Marine Coatings The Netherlands, Carboline Coatings for Germany/Central Europe, STOPAQ BV from the Netherlands, and SealforLife Industries before he joined MONTI - Werkzeuge GmbH in 2018. Since 2008 he works as the CEO/Partner.
He is passionate about alternating solutions which make a true difference. Nothing is impossible is his credo. To make the impossible possible, Frits and the management believe in just one idea to make it happen and to turn the company in a great firm. The innovative approach for game-changing blasting and paint solutions is hands-on keeping in mind the difficult field circumstances for operators, respecting nature and long term costs. The mission is to avoid any disagreement over quality of prep work and coating. Frits and his team push for non-hazardous long term corrosion prevention solutions to overcome any hassle out of a coating job ensuring the best possible bond. The world's best coatings deserve the world's best surface preparation. Like in daily life, preparation is everything. From different perspectives like Safety, Health, Ergonomics, Productivity, Recyclability, Co2 neutrality of the plant and the coating process, Substrate Compatibility, Corrosion Resistance, Frits and team are driven to come with improved unique contribution solutions to existing and new end markets.
News
The latest news about us