Great news from our partner in the UK: Cactus Industrial ltd. has won a significant contract to supply our Bristle Blasting® technology to the Ministry of Defence. Having gone through extensive trials at Her Majesty's Naval Base at Portsmouth, the Royal Navy will use the Bristle Blaster® to treat metal surfaces exposed to sea water for both its surface vessels and its submarine fleet.
Our colleagues from Cactus Industrial gave training to Navy personnel and contractors on the effective use of the Bristle Blaster® in preparing surfaces affected by the marine environment. The purchase order was placed and more orders are expected to come.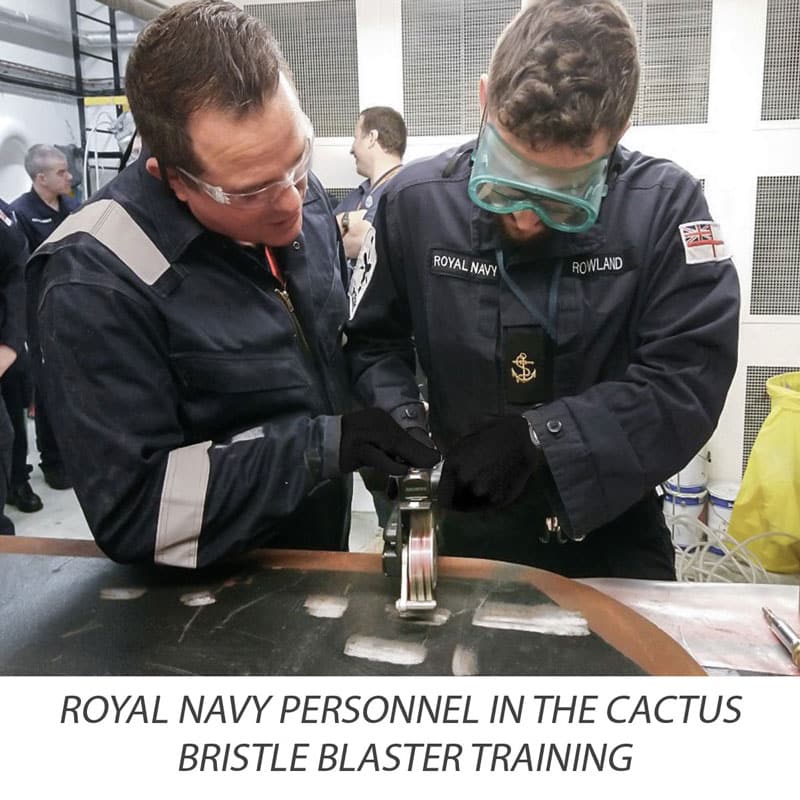 Quoting Jamie Gallagher, Chief Executive of Cactus Industrial, "We have now trained and educated Royal Navy personnel in how to use the Bristle Blaster® for optimal surface preparation for maintaining the UK's sea-going fleet. Blasting without grit technology is one of the most effective ways to ensure that Royal Navy ships and submarines are prepared to face the harsh marine environment with as little downtime as possible."
Also Paul Waugh, Warrant Officer Class 1, Royal Navy, claimed that the Bristle Blasting Technology will considerably reduce time and make preservation efforts during a base maintenance period (BMP) more effective.
Cactus Industrial Ltd. is the sole licensed UK and Ireland distributor for the Bristle Blasting Technology. The company already deploys the technology and coatings in a range of sectors, particularly in the upstream oil and gas industry. The contract with the British Ministry of Defence marks a significant move into military application of the Bristle Blaster®.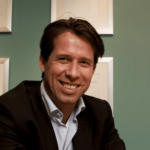 Frits Doddema
Author of MontiPower®
Leadership | Sales | Marketing | Development
Frits is passionate about game-changing alternate products which contribute to a more sustainable world. Passively he invest in various concepts ranging from fashion glasses, hotelsahead, real estate, corrosion-resistant packaging, and in a social network software firm, and actively he devote his days to proteft steel against corrosion. He does have a 20 years trackrecord in sales, marketing, development and manufacturing of problem solving corrosion problems ranging from start-ups, scale-ups and for stockquoted corporations as CEO. The area is pipe welding, surface preparation, coating, sealing, rust passivation, insulation, inspection, testing and corrosion monitoring is my place. Fearless, as a team he enjoys changing smaller operations into larger professional companies.
During his life he has been fortunate to work with and learn from self-made entrepreneurs like Mr. Van Riemsdijk of Asito, or Frans Nooren of Stopaq, John Rich of Berry Plastics. All what is takes is to make the impossible possible. For this, a vision, mission and the right approach is needed in order to stand out versus competition. Without competition you can't win. Focus, discipline and teamwork creates our succes and joy. It binds us and makes us proudly different.
News
The latest news about us