We believe in the power of innovation
We're never satisfied with what we have accomplished and just sit back and rest on our laurels. Ingenuity and continual development of our technologies have made us a true trailblazer in our industry. We have been manufacturing originals and striving to achieve the "Vorsprung," the technological lead we desire, by being innovative ever since 1987.
New technologies
The Bristle Blaster® was – and is – a phenomenal breakthrough when it comes to 'blasting without grit'. The patented characteristics of the Bristle Blaster® form the basis of new innovations which are now being used to enter new markets.
Cleantech Prepper®
The Cleantech Prepper® represents a real breakthrough as it makes it possible to treat considerably wider surfaces using only one machine. The Cleantech Prepper® is available on request and project specific.
Subsea Bristle Blaster®
Another spectacular innovation is our Subsea Equipment, which can be used to carry out underwater treatments that then allow underwater coatings or other treatments to be applied.
New Bristle Blaster® accessories
The development of the new electrical, battery and Click & Go version of the Bristle Blaster® makes it easier to work in areas that are difficult to access, for instance at great heights.
The new Bristle Blaster® is soon available with rope accessors, a special eyelet for fastening, a snap plink or shackle. The rope access kit is another tool to increase easy usage, safety and secure applications to prepare your riser, windmills, jetty pile, tankwall or seagoing vessel coating job.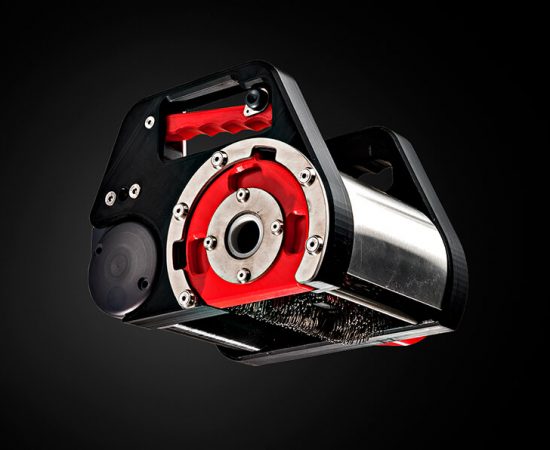 Q4 (Quattro)
Semi-Automatic Production Machine. Waterdriven. For decks, walls, H-beams and round surfaces.
Bristle Blaster® Cordless
The new cordless technology for the Bristle Blaster®  including the dead man switch is soon available. It includes the anti-vibrating handle, a new robust fronthead including the new patented quick click & go adaptor system.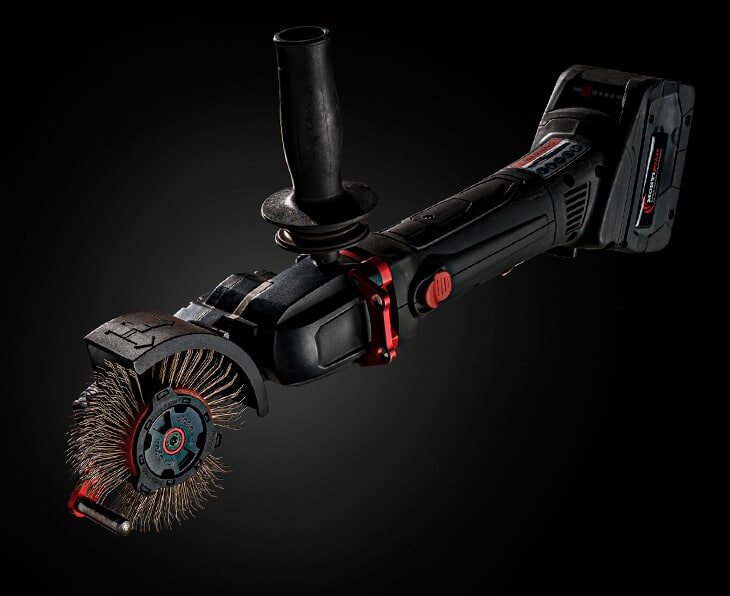 Cleantech
Prepper®
The Cleantech Prepper® enables optimal coating performance providing a constant and reliable roughness profile to the substrate. The Cleantech Prepper® is available on request.
Subsea Bristle Blaster®
The Cleantech Subsea Bristle Blaster® equipment is a hydraulic underwater device. Excellent for pipeline composite reinforcements and subsea welding activity on ships, port infrastructure and subsea pipelines.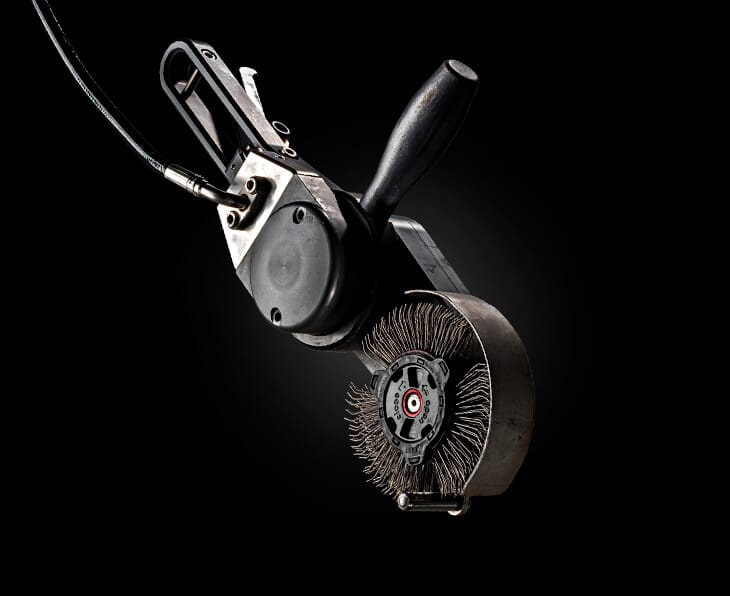 "WE BELIEVE IN THE POWER OF INNOVATION"