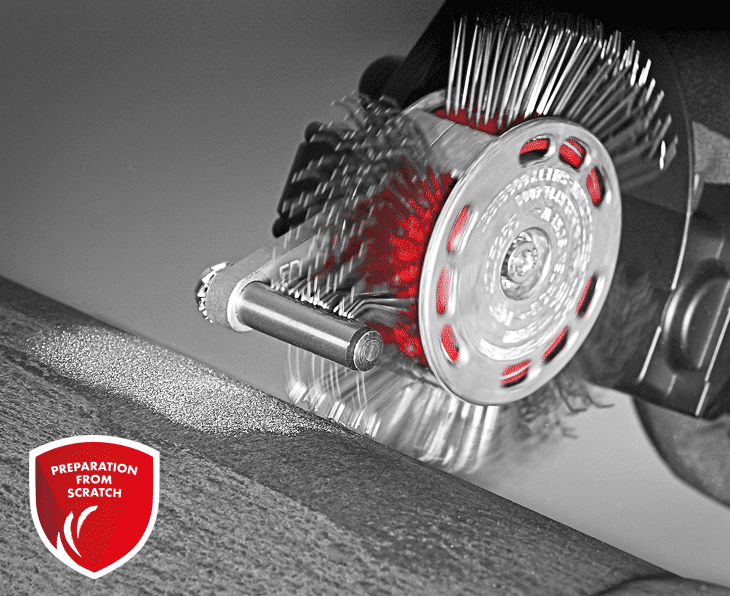 Surface Preparation via Bristle Blasting, heretofore defined as Bristle Impact Power Tool Cleaning (BIPoT).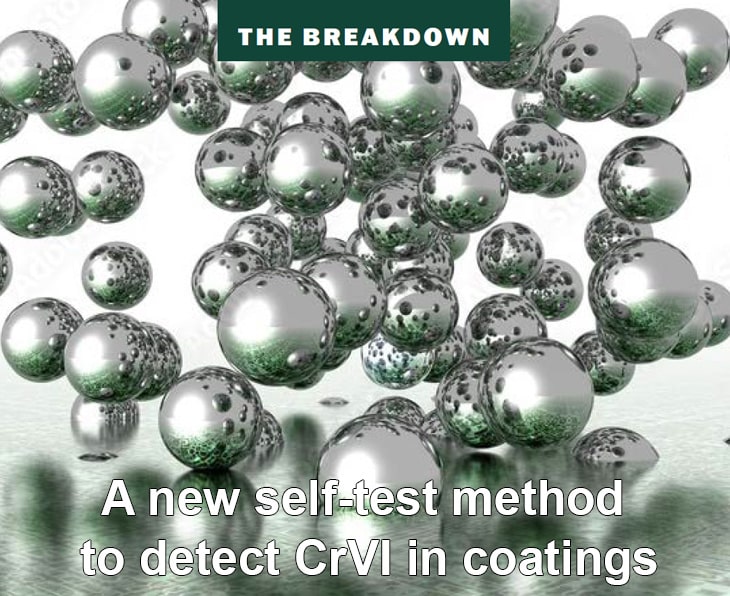 A new ground breaking self-test method to detect hexavalent chromium in coating samples.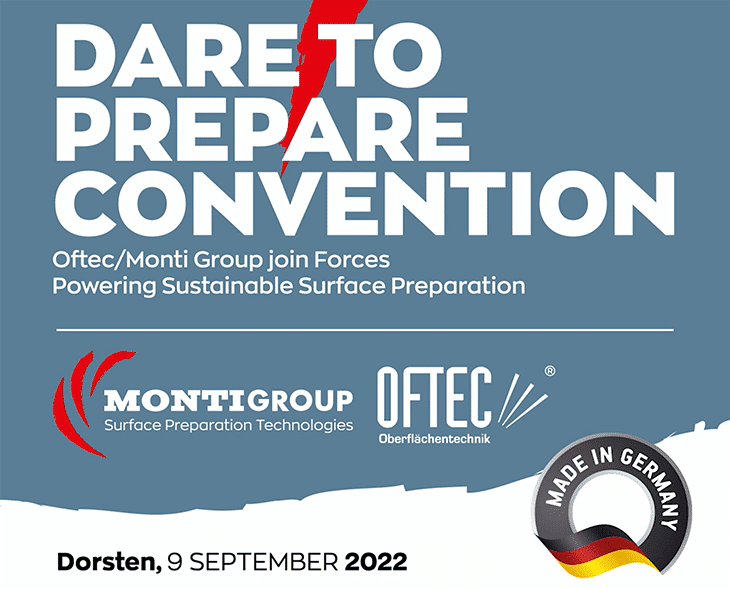 DARE TO PREPARE CONVENTION: Oftec/MONTI Group Join Forces Powering Sustainable Surface Preparation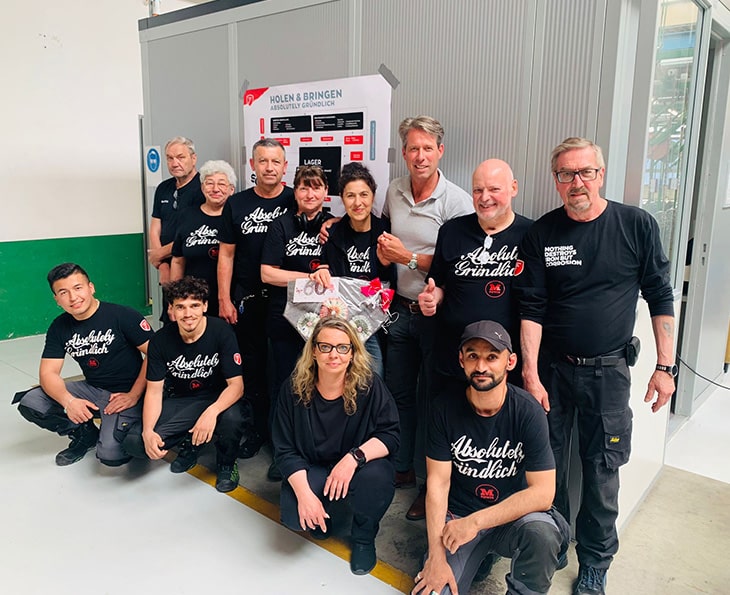 MontiPower® Preparation from Scratch!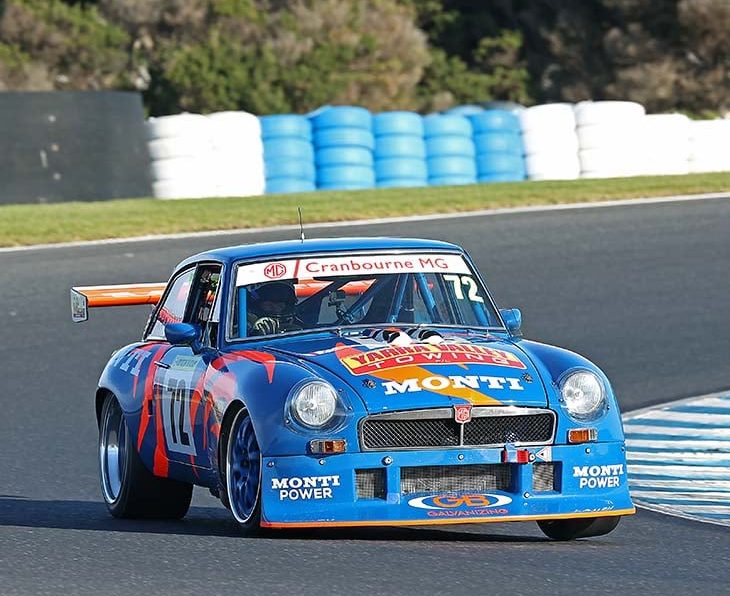 Phillip Island Grand Prix Circuit. Championship MontiPower®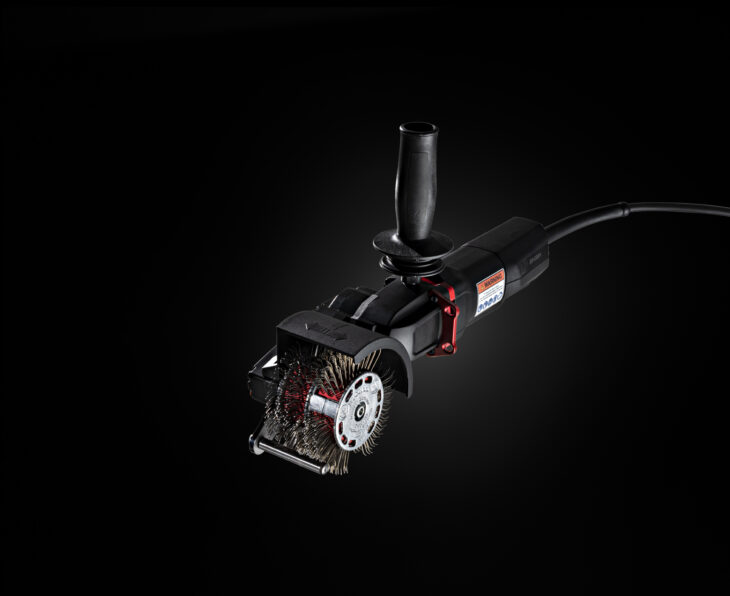 WE ARE REALLY PROUD TO ANNOUNCE OUR MONTIPOWER® ITALIAN DISTRIBUTOR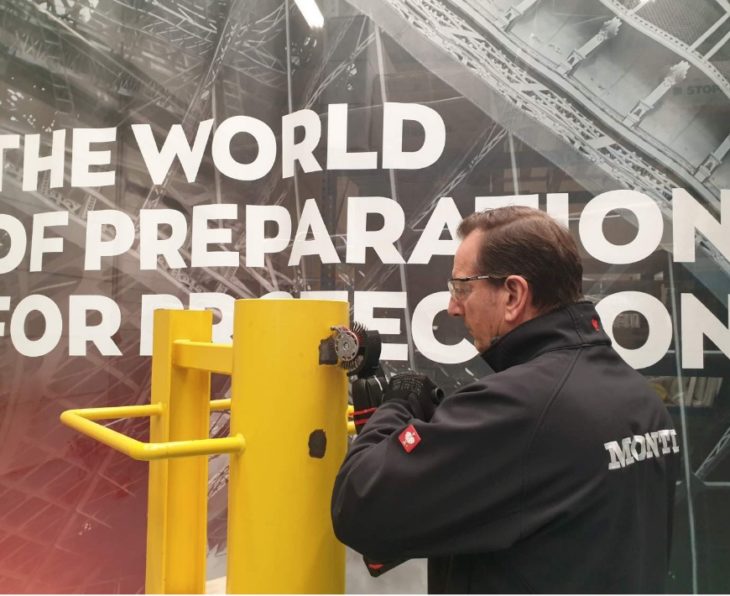 MONTI GROUP EXPANDS WITH MONTIPOWER® BRASIL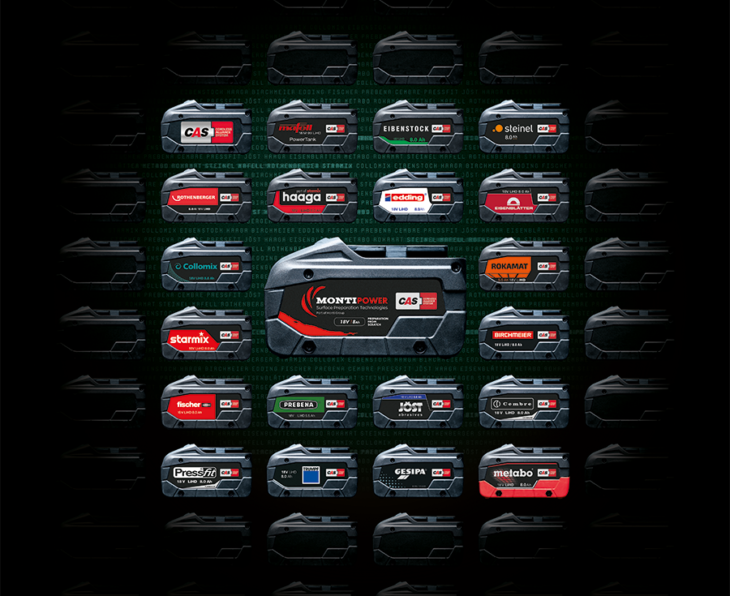 MONTIPOWER® joined the CAS-ALLIANCE
Cordless, a contractor's delight
During the Press Conference of 8th of December 2020, Frits Doddema, CEO of the Monti Group, for MontiPower® explained to the press the motivation to join the alliance. For surface preparation at heights and at difficult to access objects cordless means double freedom. Freedom to contractors to use batteries of other CAS members and freedom without the hassle of loose cables or hozes. MontiPower® offers 5,5Amp and 8Amp/18V batteries to power their new Bristle Blaster® Cordless and the new wearless Vinyl Zapper® Ultimate based on the new MontiPower® patented adaptor system.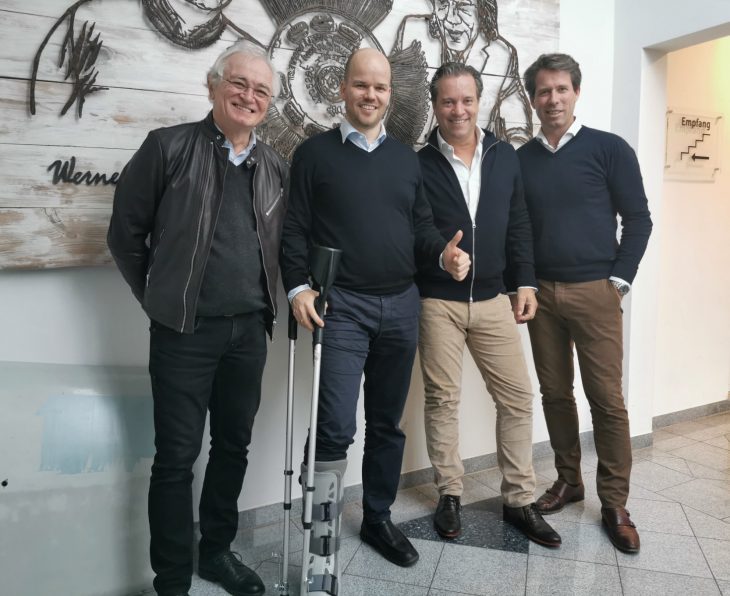 Preservation Holding AS and MONTI – Werkzeuge GmbH have joined forces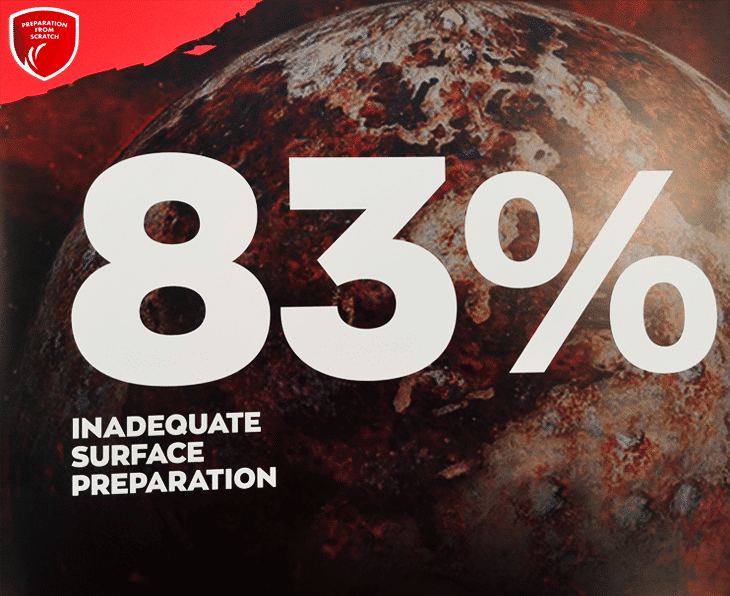 SubseaWorld BrazilMagazine | 07 | 2021
Surface Preparation with Technologies for Subsea & Fieldjoint Coating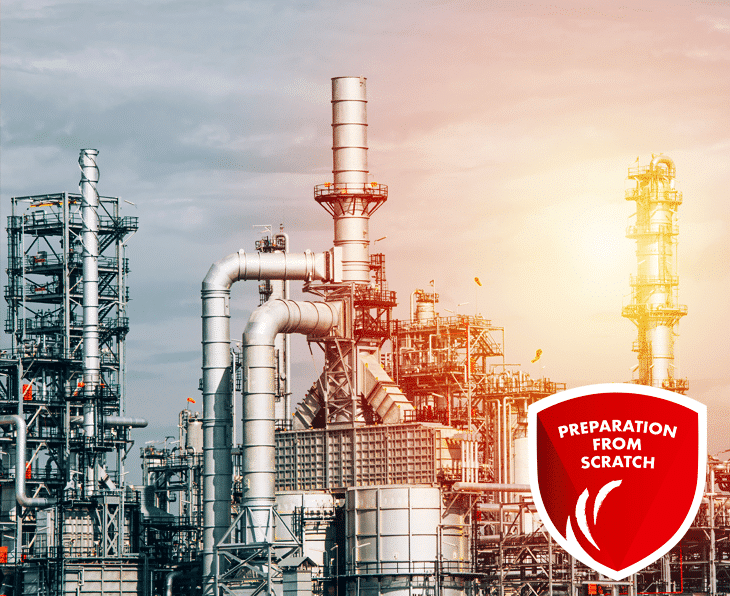 ICPM | Cover Story | 04 | 2021:
Pipeline Corrosion by Adequate Surface Preparation
ICPM | Cover Story | 04 | 2020:
Preservation Holding AS, owned by Norvestor form Oslo supports growth of MONTI-Werkzeuge GmbH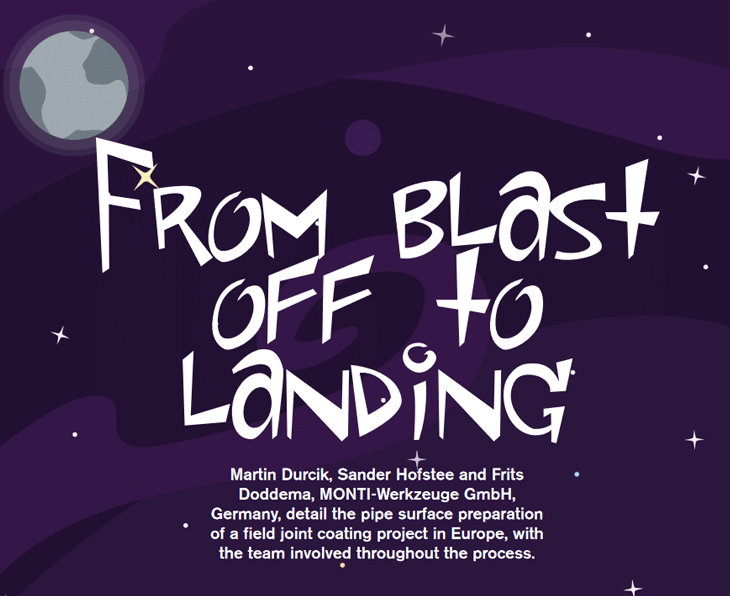 World of Pipelines | Cover Story | 04 | 2020:
From Blast off to Landing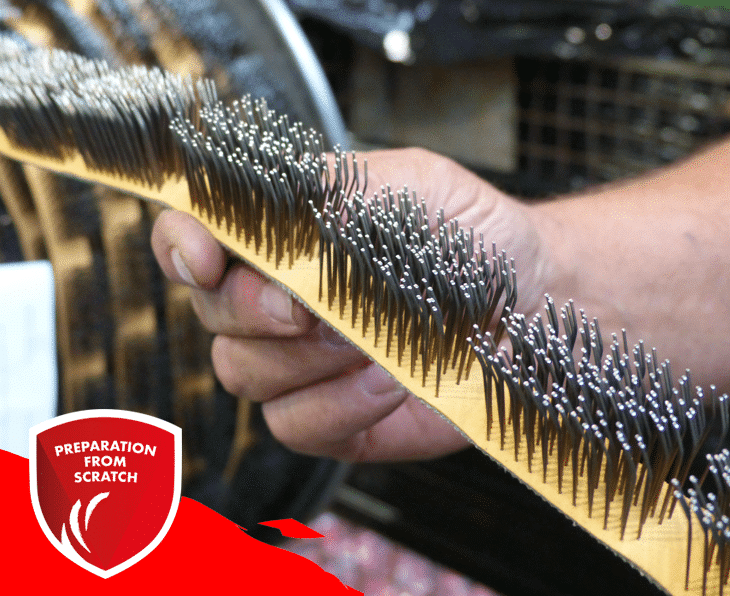 IHK (Industrie- und Handelskammer Bonn/Rhein-Sieg) | 09 | 2019:
MONTI – Professionelle Oberflächenbearbeitung mit innovativen Technologien (with an online article at ihk-bonn.de)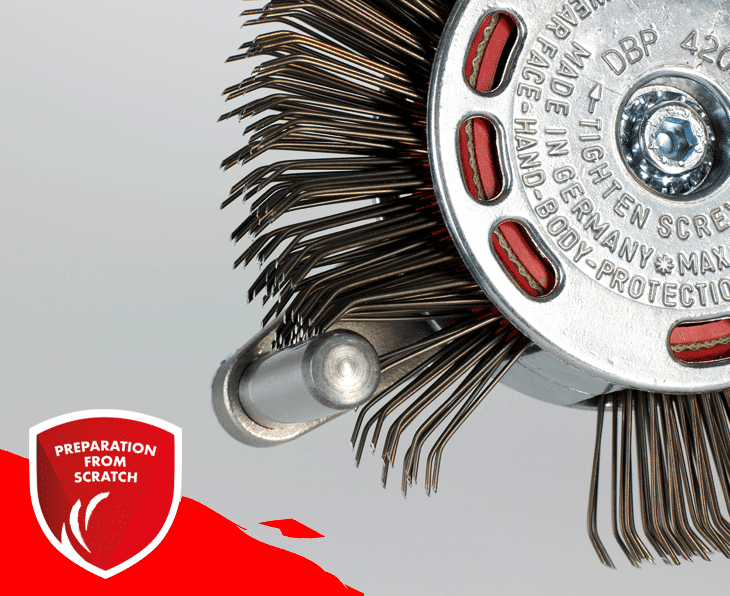 3R Special | 01 | 2019:
Surface Preparation with Technologies for Subsea & Fieldjoint Coating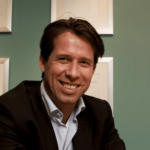 Frits Doddema
Author of MontiPower®
Leadership | Sales | Marketing | Development
Frits is passionate about game-changing alternate products which contribute to a more sustainable world. Passively he invest in various concepts ranging from fashion glasses, hotelsahead, real estate, corrosion-resistant packaging, and in a social network software firm, and actively he devote his days to proteft steel against corrosion. He does have a 20 years trackrecord in sales, marketing, development and manufacturing of problem solving corrosion problems ranging from start-ups, scale-ups and for stockquoted corporations as CEO. The area is pipe welding, surface preparation, coating, sealing, rust passivation, insulation, inspection, testing and corrosion monitoring is my place. Fearless, as a team he enjoys changing smaller operations into larger professional companies.
During his life he has been fortunate to work with and learn from self-made entrepreneurs like Mr. Van Riemsdijk of Asito, or Frans Nooren of Stopaq, John Rich of Berry Plastics. All what is takes is to make the impossible possible. For this, a vision, mission and the right approach is needed in order to stand out versus competition. Without competition you can't win. Focus, discipline and teamwork creates our succes and joy. It binds us and makes us proudly different.
News
The latest news about us
MONTI – WERKZEUGE GMBH
Reisertstr. 21
53773 Hennef
Germany+49 (0) 2242 9090 630
info@montipower.com