Gegalvaniseerd staal is in vele sectoren een veelgebruikt materiaal. Maar wat is gegalvaniseerd staal eigenlijk, in hoeverre verschilt het van niet-gegalvaniseerd staal en wat zijn de verschillende manieren om staal te galvaniseren.
Wat is gegalvaniseerd staal?
Het gebruik van staal in het algemeen kent een groot aantal voordelen. Zo is staal in vele situaties te gebruiken en staat het bekend om zijn stevigheid. Toch kent het ook nadelen. Staal kan na verloop van tijd bijvoorbeeld gaan roesten, waardoor de kwaliteit en het uiterlijk van het staalobject achteruit gaan. Om dit tegen te gaan kan het staal worden gegalvaniseerd. Hierbij wordt het door middel van een chemisch proces van een dun laagje zink. Deze beschermende laag zorgt ervoor dat het staal minder snel roest, waardoor het materiaal langer meegaat. Bovendien ontstaan er door zinklaag minder snel krassen op het oppervlak, waardoor gegalvaniseerd door veel mensen aantrekkelijker wordt gevonden dan de niet-gevalniseerde variant.
Manieren van staal galvaniseren
Wanneer staal in aanraking wordt gebracht met gesmolten zink, ontstaat er een chemische reactie, waardoor het zink zich aan het staaloppervlak hecht. Door de jaren heen zijn er verschillende manieren ontwikkeld om dit galvaniseringsproces op gang te brengen. De techniek die hier het meest voor wordt gehanteerd, is termische verzinking. Hierbij wordt het staal ondergedompeld in gesmolten zink met een temperatuur van zon 460 graden Celsius, waardoor de eerder genoemde chemische reactie plaatsvindt en de beschermende zinklaag aan het staaloppervlak hecht. 
Andere veelgebruikte technieken voor het galvaniseren van staal zijn:
Elektrolysch verzinken:

hierbij wordt het staal in een zinkoplossing gelegd, waarna er een elektrische stroom doorheen wordt gebracht. Hierdoor ontstaat er een weliswaar relatief dunne, maar zeer sterke en gelijkmatige galvaniseringslaag

Mechanisch plateren:

hierbij wordt het staal samen met zinkpoeder en een speciaal galvaniseringsmiddel in een trommel door elkaar geroerd. Door dat de verschillende materialen elkaar hierbij raken, zal er een dunne laag op het staal ontstaan.

Schoperen:

hierbij wordt zink door een spuitpistool geleid, waarin het vloeibaar wordt gemaakt. Het vloeibare zink kan vervolgens met het spuitpistool op het staal worden aangebracht, mits dit van tevoren goed is schoongemaakt.

Difussieverzinking:

hierbij wordt het staal samen met een zinkpoeder verhit tot zo'n 400 graden Celsius. Door het diffusietraject dat hierbij tussen het zink en het staal op gang wordt gezet, wordt er een gelijkmatige zinklaag op het staal aangebracht.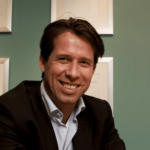 Frits Doddema
Author of MontiPower®
Leadership | Sales | Marketing | Development
Frits is passionate about game-changing alternate products which contribute to a more sustainable world. Passively he invest in various concepts ranging from fashion glasses, hotelsahead, real estate, corrosion-resistant packaging, and in a social network software firm, and actively he devote his days to proteft steel against corrosion. He does have a 20 years trackrecord in sales, marketing, development and manufacturing of problem solving corrosion problems ranging from start-ups, scale-ups and for stockquoted corporations as CEO. The area is pipe welding, surface preparation, coating, sealing, rust passivation, insulation, inspection, testing and corrosion monitoring is my place. Fearless, as a team he enjoys changing smaller operations into larger professional companies.
During his life he has been fortunate to work with and learn from self-made entrepreneurs like Mr. Van Riemsdijk of Asito, or Frans Nooren of Stopaq, John Rich of Berry Plastics. All what is takes is to make the impossible possible. For this, a vision, mission and the right approach is needed in order to stand out versus competition. Without competition you can't win. Focus, discipline and teamwork creates our succes and joy. It binds us and makes us proudly different.
News
The latest news about us