PEAK TIMES MOMENTS offers an insight into projects, activities and new developments in the world of MontiPower®.
These can be extraordinary cases, but they can also be test results, special activities, product innovations and marketing promotions.
The world of MontiPower® consists of a series of remarkable moments, or, as we say in the world of surface preparation: "Never a dull moment… always a Peak Times Moment"
This time, MontiPower® reports from Piura, Peru.
MontiPower® training session
The goal of this session? To provide instruction to the GyM staff (Graña y Montero, Peru's largest and oldest construction company) regarding theoretical and practical information concerning the correct use and handling of the Bristle Blaster® Electric equipment, for surface preparation purposes.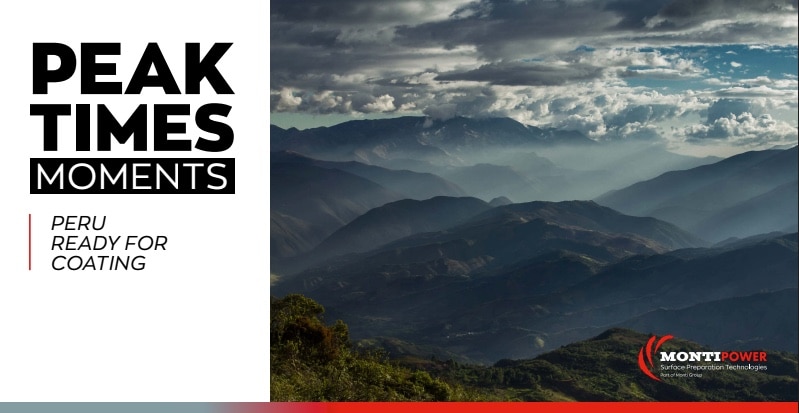 Training took place in Piura, a region located in northwestern Peru which is home to 1,800,000 Peruvians. Piura is composed of 8 provinces, including one which bears the same name as the entire region: Piura. The region's capital city also bears this name. Recently, the Piura region has become the site of one of Peru's largest national construction projects: the establishment of a 1,100km natural gas distribution network across several regions. The distribution network will consist of 277 km of main steel networks, and 856 km of polyethylene networks.