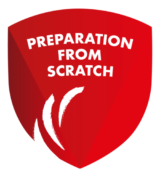 VINYL
ZAPPER®
ELECTRIC
Deze borstelband verwijdert vinyl, lijmresten, reflecterende folies, stickers, markeringen en dubbelzijdig plakband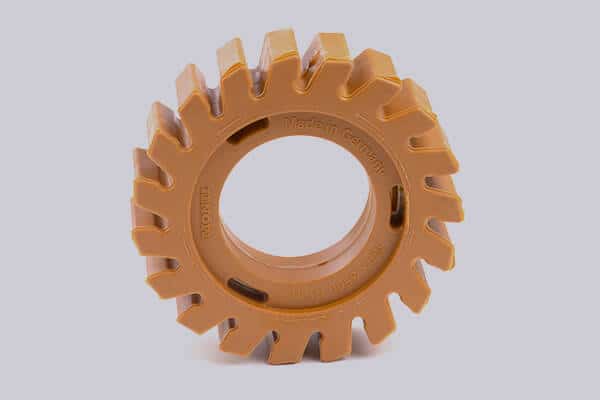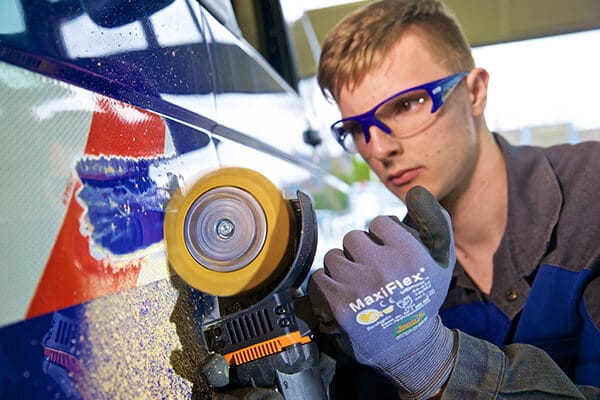 De gepatenteerde Vinyl Zapper® borstelband verwijdert vinyl, lijmresten, reflecterende folies, stickers, markeringen en dubbelzijdig plakband van acryllak op metalen oppervlakken, lichte metalen, hout, aluminium en bekledingspanelen.
Het gepatenteerde ontwerp van onze in Duitsland gemaakte Vinyl Zapper® zorgt ervoor dat het lakwerk onbeschadigd blijft. De Vinyl Zapper® borstelband is gemonteerd op een Adaptersysteem van 23 mm breed en kan gebruikt worden met de aandrijfunit MBX® Pneumatisch HD of Elektrisch.

Geen lakbeschadiging van OEM-lakoppervlakken

Geen oppervlaktebeschadiging op metaal, glas, glasvezel of hardhout

Geen hittebeschadiging of vlekken op het oppervlak

Geen trillingen of 'springen' – vermindering van vermoeidheid

Minimale lijmresten – eenvoudig te verwijderen met geschikt oplosmiddel

Snelle, eenvoudige bediening – vermindert de arbeid met meer dan 60%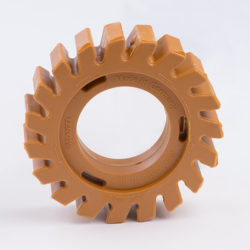 Vinyl Zapper® set electric
What applications is the Vinyl Zapper® Technology suitable for?
The Vinyl Zapper® can be used to remove all kinds of adhesive sticker from a range of surfaces. This includes vinyl nameplates, stickers, reflecting foils, double-sided adhesive tape, decals and adhesive residues.
What types of surfaces can the Vinyl Zapper® be used on?
The Vinyl Zapper® is primarily used on painted car body parts. Thanks to its special, patented design, it goes about its job without damaging the paint below.
In addition, the Vinyl Zapper® can, of course, also be used on other materials, such as bright metals, aluminum or wood.
It is also suitable to a limited extent for use on water-based paints, fiberglass-reinforced plastic and acrylic glass.
Which drive units can the Vinyl Zapper® be used with?
The Vinyl Zapper® is designed to be used with the MBX® Electric and MBX® Pneumatic drive units. These units guarantee the correct speed for using the Vinyl Zapper® and optimum control of the tool.
What types of surface can be prepared (cleaned) with a Vinyl Zapper®?
This depends very much on the type and composition of the objects to be removed. The surface and how the user handles the tool also play a role. For this reason, it's not possible to make any general predictions regarding the area of stickers, etc. – that is, how many square feet – that can be removed using a Vinyl Zapper®.
Why are the rubber segments of the Vinyl Zapper® broken?
Check whether the Vinyl Zapper® is mounted the right way round. The arrows on the Vinyl Zapper® indicate the direction of rotation. This means that the rubber segments must point in the direction opposite to the direction of rotation, so that they bend backwards slightly during work.