A number of techniques are available for preparing and cleaning different surfaces. Of all these techniques, sandblasting has traditionally been one of the most well-known and used ways for surface preparation. Sandblasting involves blasting a combination of sand and air under high pressure onto the surface that has to be prepared or cleaned. Due to the high force with which the sand is applied to the surface, mill scale, dirt or any coatings are easily removed. Moreover, the sand creates a structure in the surface, which makes it easy to apply a new layer. However, despite its advantages, sandblasting also has a large number of disadvantages. For example, sandblasting is very dangerous to our health. But why is sandblasting actually so dangerous? And what are the risks?
Is sandblasting dangerous?
Sandblasting is a cleaning and preparation technique that has been used for many years. In the beginning, natural quartz sand was used extensively, which is how the term 'sandblasting' originated. Despite the effective effect that quartz sand has in cleaning and preparing steel and other surfaces, over the years more and more disadvantages of working with quartz sand have come to light. In fact, as the work with quartz sand continued, it has been discovered that it can be very harmful to the human health. It has resulted in that blasting with quartz sand has now been banned in most countries. In general, a maximum of 1% quartz is used in the abrasive, where this percentage is well above 90% for the original quartz sand.
What makes sandblasting dangerous?
With the banning of sandblasting, there is no longer any doubt that working with quartz sand is very dangerous. But what actually makes sandblasting so dangerous? And what then are the health risks of sandblasting? To answer this, we need to look at the composition of the sand. Natural sand, which was commonly used in the early days of sandblasting, contains crystalline silica – also known as quartz dust. When humans come into contact with this quartz dust, it can cause silicosis, among other things. Silicosis is one of the oldest and best known occupational diseases, which is mainly contracted in the mining and quarrying industries. When silicosis is contracted, it is also referred to as 'dust lung'. This has to do with the minuscule particles of quartz that are contained in the natural sand. The moment these are inhaled, these particles can enter the lungs, which can lead to swelling and scar tissue. One of the great dangers of silicosis is that in most cases the disease is not detected until a very long time has passed. What starts with mild lung complaints and an annoying cough gradually develops into severe shortness of breath and breathing problems. When silicosis is diagnosed and exposure to the quartz particles is stopped, it is usually already too late. There is no medicine or treatment method for silicosis and is therefore irreversible.
Another major disadvantage of the quartz particles is that they are very small and virtually invisible. People often work with a helmet or other protective clothing, but even with protection, working with the sand remains very dangerous. Due to their minuscule size, the particles remain suspended in the air for quite some time – even after the work has already stopped. This ensures that not only the person who is sandblasting is at risk; also other people in the vicinity will unsuspectingly inhale the particles without any form of protection.
What are the other health risks of sandblasting?
As mentioned, working with quartz sand can have very nasty consequences in the form of silicosis. But this is not the only health risk posed by sandblasting. Due to the large amount of tiny quartz particles in the air, many more health problems are possible. In fact, inhaling these particles can not only lead to dust lungs, but, depending on the size, amount and type of abrasive, can cause a lot of harm. These health risks can range from mild to very serious, but are in all cases very annoying and also dangerous. The following health risks, in addition to silicosis, can occur with sandblasting:
Irritated eyes, nose and throat
Chest pain
Bronchitis
Lung cancer
Respiratory problems
Brain and/or nerve damage
The alternative to sandblasting: Bristle Blaster® and MBX®
Due to the many disadvantages, health risks and the subsequent ban on sandblasting, various alternatives for preparing and cleaning surfaces have been developed over the years. With the Bristle Blaster® and MBX®, MontiPower has brought revolutionary technology to the market, which is the perfect alternative to sandblasting. With their patented rotating brushes, the manually operated power tools ensure that different types of surfaces can be stripped of dirt, mill scale and coatings in a simple and also 100% safe manner. In this way, you can benefit from all the advantages of sandblasting and other forms of blasting, without any of the disadvantages that are associated with it.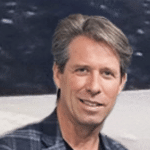 Frits Doddema
Author of MontiPower®
Leadership | Sales | Marketing | Development
Our CEO Frits Doddema, born in 1970, has a background in Industrial Coatings since 1998. He worked for Sigma Marine Coatings The Netherlands, Carboline Coatings for Germany/Central Europe, STOPAQ BV from the Netherlands, and SealforLife Industries before he joined MONTI - Werkzeuge GmbH in 2018. Since 2008 he works as the CEO/Partner.
He is passionate about alternating solutions which make a true difference. Nothing is impossible is his credo. To make the impossible possible, Frits and the management believe in just one idea to make it happen and to turn the company in a great firm. The innovative approach for game-changing blasting and paint solutions is hands-on keeping in mind the difficult field circumstances for operators, respecting nature and long term costs. The mission is to avoid any disagreement over quality of prep work and coating. Frits and his team push for non-hazardous long term corrosion prevention solutions to overcome any hassle out of a coating job ensuring the best possible bond. The world's best coatings deserve the world's best surface preparation. Like in daily life, preparation is everything. From different perspectives like Safety, Health, Ergonomics, Productivity, Recyclability, Co2 neutrality of the plant and the coating process, Substrate Compatibility, Corrosion Resistance, Frits and team are driven to come with improved unique contribution solutions to existing and new end markets.
News
The latest news about us