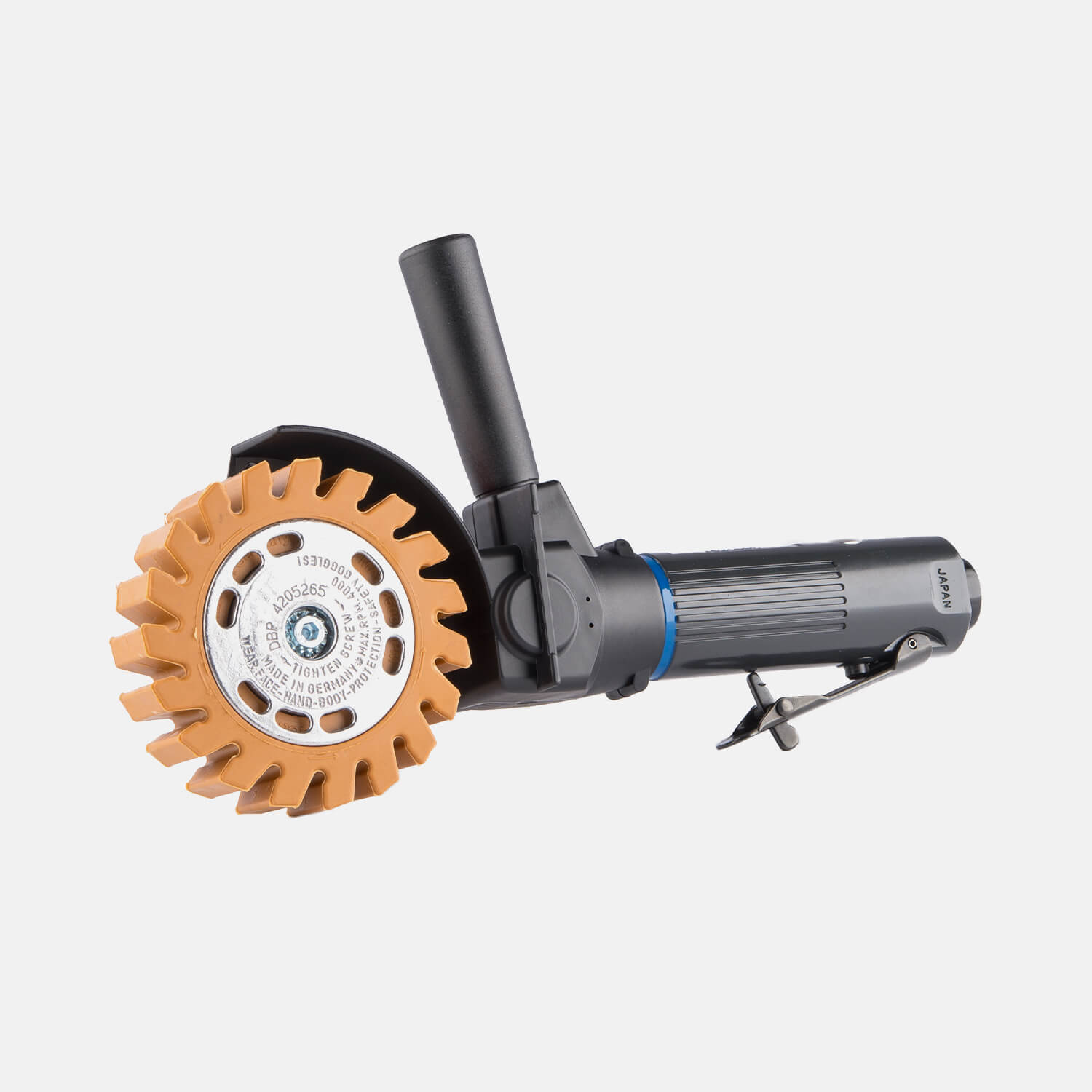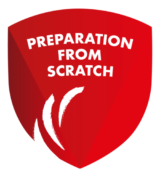 VINYL
ZAPPER®
PNEUMATIC
Esta banda elimina el vinilo, los residuos adhesivos, las láminas reflectantes, las pegatinas, las calcomanías y la cinta adhesiva de doble cara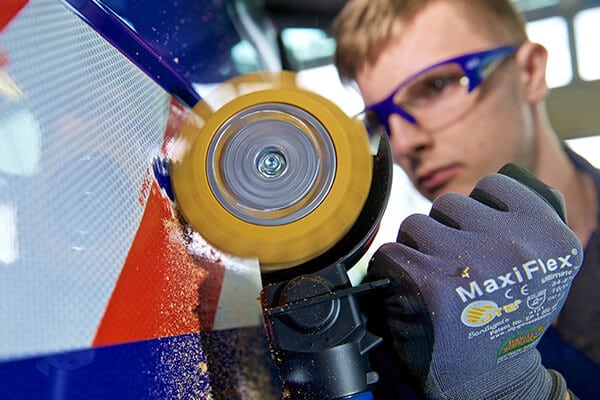 El Vinyl Zapper® patentado elimina el vinilo, los residuos adhesivos, las láminas reflectantes, las pegatinas, las calcomanías y la cinta adhesiva de doble cara de las pinturas acrílicas de las superficies metálicas, los metales brillantes, la madera, el aluminio y los paneles de adorno.
El diseño patentado de nuestro Vinyl Zapper® de fabricación alemana garantiza que la pintura no sufra daños. La cinta de Vinilo Zapper® se monta en un sistema de adaptador de 23 mm de ancho y puede utilizarse con la unidad motriz MBX® Pneumatic HD o Electric.

No hay daños en la pintura de superficies de productos OEM

No hay daños en la superficie del metal, vidrio, fibra de vidrio o madera dura.

No hay daño por calor o manchas en el sustrato

No hay vibración ni movimientos – reduciendo así el cansancio por el uso.

Mínimo residuo de adhesivo – puede ser fácilmente removido con un solvente adecuado

Operación rápida y fácil: reduce el trabajo de parto en más de un 60%.
Vinyl Zapper® set pneumatic
What applications is the Vinyl Zapper® Technology suitable for?
The Vinyl Zapper® can be used to remove all kinds of adhesive sticker from a range of surfaces. This includes vinyl nameplates, stickers, reflecting foils, double-sided adhesive tape, decals and adhesive residues.
What types of surfaces can the Vinyl Zapper® be used on?
The Vinyl Zapper® is primarily used on painted car body parts. Thanks to its special, patented design, it goes about its job without damaging the paint below.
In addition, the Vinyl Zapper® can, of course, also be used on other materials, such as bright metals, aluminum or wood.
It is also suitable to a limited extent for use on water-based paints, fiberglass-reinforced plastic and acrylic glass.
Which drive units can the Vinyl Zapper® be used with?
The Vinyl Zapper® is designed to be used with the MBX® Electric and MBX® Pneumatic drive units. These units guarantee the correct speed for using the Vinyl Zapper® and optimum control of the tool.
What types of surface can be prepared (cleaned) with a Vinyl Zapper®?
This depends very much on the type and composition of the objects to be removed. The surface and how the user handles the tool also play a role. For this reason, it's not possible to make any general predictions regarding the area of stickers, etc. – that is, how many square feet – that can be removed using a Vinyl Zapper®.
Why are the rubber segments of the Vinyl Zapper® broken?
Check whether the Vinyl Zapper® is mounted the right way round. The arrows on the Vinyl Zapper® indicate the direction of rotation. This means that the rubber segments must point in the direction opposite to the direction of rotation, so that they bend backwards slightly during work.