There are a number of ways to prepare and clean metal surfaces. Two terms that often recur in this regard are sandblasting and abrasive blasting. Both techniques are well-known preparation methods that are widely used or have been used in the past. But how do these preparation techniques actually work? And what exactly are the differences between sandblasting and abrasive blasting?
What is sandblasting?
Sandblasting has traditionally been one of the most widely used and well-known methods of surface preparation. As a preparation method of various types of surfaces, sandblasting has been performed since the late 19th century. Due to the effectiveness of sandblasting, it was soon introduced successfully in many markets.
Sandblasting is a technique based on two components: sand and air. By applying the combination of both at high pressure to the surface, it is quickly removed from mill scale, copper slag, dirt or any coatings thoroughly. It was soon discovered that sandblasting was not only effective in removing dirt and coatings; the high force with which the grains of sand hit the surface also created a kind of imprint in the material. This profile served perfectly as an adhesion layer for any new coating.
The dangers of sandblasting
Because of its effective operation and the benefits that sandblasting brought, it quickly became the number one method for preparing and cleaning surfaces. Yet, over the years, more and more disadvantages and dangers of sandblasting were also discovered, mainly related to health risks. This stems from the way quartz sand – which was commonly used in sandblasting – is constructed. The sand contains quartz dust, which can cause very harmful health problems. Quartz sand, when inhaled by humans, can cause silicosis, among other things. The particles of quartz contained in the sand accumulate in the lungs, which can ultimately have very serious and even fatal consequences. The discovery of these severe health risks led to sand blasting being banned in many countries in the late 1950s.
Sand blasting vs. abrasive blasting
After sandblasting was banned, the blasting industry was busy looking for substitute abrasives for preparing and cleaning surfaces. Different possibilities were tested, where among other things materials such as steel grit, glass and plastic were found to be successful. Blasting with these different abrasives is also known as abrasive blasting. As with traditional sandblasting, this abrasive is applied in combination with air through a blasting machine on the surface. Given the high force with which this happens, an adhesion profile is created on the surface.
Despite the fact that sandblasting and abrasive blasting are different abrasives, both terms are often used interchangeably in today's blasting industry. In a way, sandblasting has become a synonym for abrasive blasting as we know it today. So when the term 'sandblasting' is used today, it does not refer to blasting with sand as the abrasive, but to blasting with special blasting grit, plastic or one of the other alternative blasting media.
Blasting vs. the power tools of MontiPower
With the advent of abrasive blasting, the health risks of sandblasting have been eliminated. Nevertheless, abrasive blasting also has its disadvantages. First of all, abrasive blasting often has a too powerful effect on the surface. This not only removes dirt and coatings, but can also easily damage the object itself. Therefore, in order to properly carry out the various blasting methods, it is recommended that this always be carried out by a professional blasting company. However, this makes abrasive blasting a relatively expensive activity, where you are always dependent on an external party.
MontiPower's Bristle Blaster® and MBX® are the solutions for the various disadvantages that sandblasting, but also abrasive blasting has. The manually operated, electrically driven tools for surface preparation offer the same effective result as with sandblasting and abrasive blasting, without the disadvantages that the various blasting methods have. Dirt and coatings are easily and quickly removed, the tools are self-contained and, in addition, the specially designed curved brush tips of the Bristle Blaster® and MBX® ensure that an adhesive layer is formed on the surface, just like in sandblasting and abrasive blasting. A win-win situation.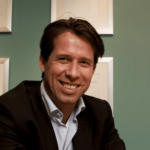 Frits Doddema
Author of MontiPower®
Leadership | Sales | Marketing | Development
Frits is passionate about game-changing alternate products which contribute to a more sustainable world. Passively he invest in various concepts ranging from fashion glasses, hotelsahead, real estate, corrosion-resistant packaging, and in a social network software firm, and actively he devote his days to proteft steel against corrosion. He does have a 20 years trackrecord in sales, marketing, development and manufacturing of problem solving corrosion problems ranging from start-ups, scale-ups and for stockquoted corporations as CEO. The area is pipe welding, surface preparation, coating, sealing, rust passivation, insulation, inspection, testing and corrosion monitoring is my place. Fearless, as a team he enjoys changing smaller operations into larger professional companies.
During his life he has been fortunate to work with and learn from self-made entrepreneurs like Mr. Van Riemsdijk of Asito, or Frans Nooren of Stopaq, John Rich of Berry Plastics. All what is takes is to make the impossible possible. For this, a vision, mission and the right approach is needed in order to stand out versus competition. Without competition you can't win. Focus, discipline and teamwork creates our succes and joy. It binds us and makes us proudly different.
News
The latest news about us