EXAMPLE FROM DOWN UNDER
The Bristle Blaster® has played an important role in a number of case studies. The first of these was a particularly thrilling project carried out in the Surat Basin of Southern Queensland.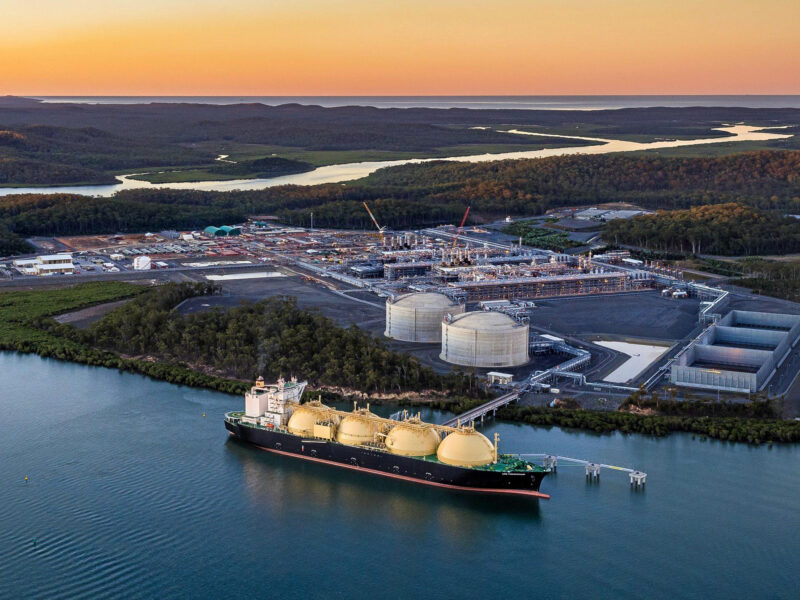 QGC PTY Limited
QGC Pty Limited, the Australian subsidiary of the BG Group, was developing coal seam gas in the Surat Basin of Southern Queensland for domestic and export markets through its Queensland Curtis LNG (QCLNG) Project. The 540 kilometre QCLNG gas pipeline was being constructed to connect the gas fields of the Western Downs to a liquefied natural gas (LNG) plant on Curtis Island.
"DURING THE CONSTRUCTION PHASE OF THE PIPELINES APPROXIMATELY 240 BRISTLE BLASTERS® AND 11000 BELTS WERE USED"
The Queensland Curtis Island LNG Project commenced construction in 2010 and was completed November 2015. It involved the construction of 540km of buried pipeline which was completed in 2013. Curtis Island is in Gladstone Harbour Queensland and is therefore subject to extreme exposure to salt water and humidity. The facility is therefore largely constructed from stainless steel. During the construction phase of the pipelines, approximately 300 Bristle Blasters® and 12000 belts were used.
The construction of the Curtis Island facility involved stainless steel. Approximately 80 Bristle Blasters® and 4000 stainless steel belts were used in the construction of this facility.
Bristle Blasters® were largely used for weld seam preparation and field joint coating, as well as surface preparation on well heads. Much of the demand for use of the Bristle Blaster® came about as a result of coating manufacturers specifying the tool for the surface preparation.